Hillary Clinton is running for president as an "advocate of women and girls," but the hypocritical way she treats women in her personal quest for power could only be described as waging a war on women. In the stunning exposé The Clintons' War On Women, New York Times bestselling author and longtime U.S. political insider Roger Stone and veteran researcher Robert Morrow reveals how Bill and Hillary Clinton systematically abuse women and others – sexually, physically, and psychologically – in their scramble for power and wealth.
This is a stunning true story of serial rape, intimidation, violence, drugs, greed and ambition. It's the shocking definitive expose of Bill, Hillary and Chelsea Clinton,

The authors map the arc of Bill and Hillary's crimes and cover-ups, starting with details about their crimes in Arkansas, as well as Bill Clinton's time in the White House, Hillary's tenure as Secretary of State, their time at the Clinton Foundation, and concluding with Hillary's current campaign for president.
Order on Amazon here: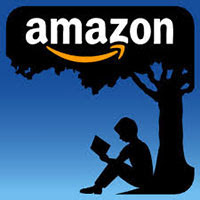 Order on Barnes & Noble here:

Roger Stone is a seasoned political operative and pundit. A veteran of eight national presidential campaigns, he served as a senior campaign aide to three Republican presidents before leaving the GOP for the Libertarian Party. He is author of the New York Times bestseller The Man Who Killed Kennedy: The Case Against LBJ and has written for Fox Opinion, Breitbart News, StoneZone.com, the Daily Caller and the Op-Ed page of the New York Times. A well-known voice in politics for over forty years, Roger Stone often gives insights on behind-the-scenes political agendas on Fox News, CNN, CNBC, and MSNBC. He lives in South Florida.
Robert Morrow is a political researcher and historian with expertise on the Clintons, the Bush family, and the JFK assassination. He holds a history degree from Princeton University and an MBA from the University of Texas. He lives in Austin, Texas.
###